In order to edit a HVPQ document using the Particulars Editor it is important to download the correct file type from the SIRE website. If an incorrect file type is used it will fail to import to the editor.
DO NOT attempt to import a PDF of the existing HVPQ as this will fail.
The only accepted file type ends with a .ocimf file extension which can only be downloaded from the vessel record within SIRE.
To download the current HVPQ file, go to the vessels section within SIRE search for the required vessel, then open the appropriate record. Under the "Vessel Particulars" column on the top left hand side of the screen and click on the "Edit" button: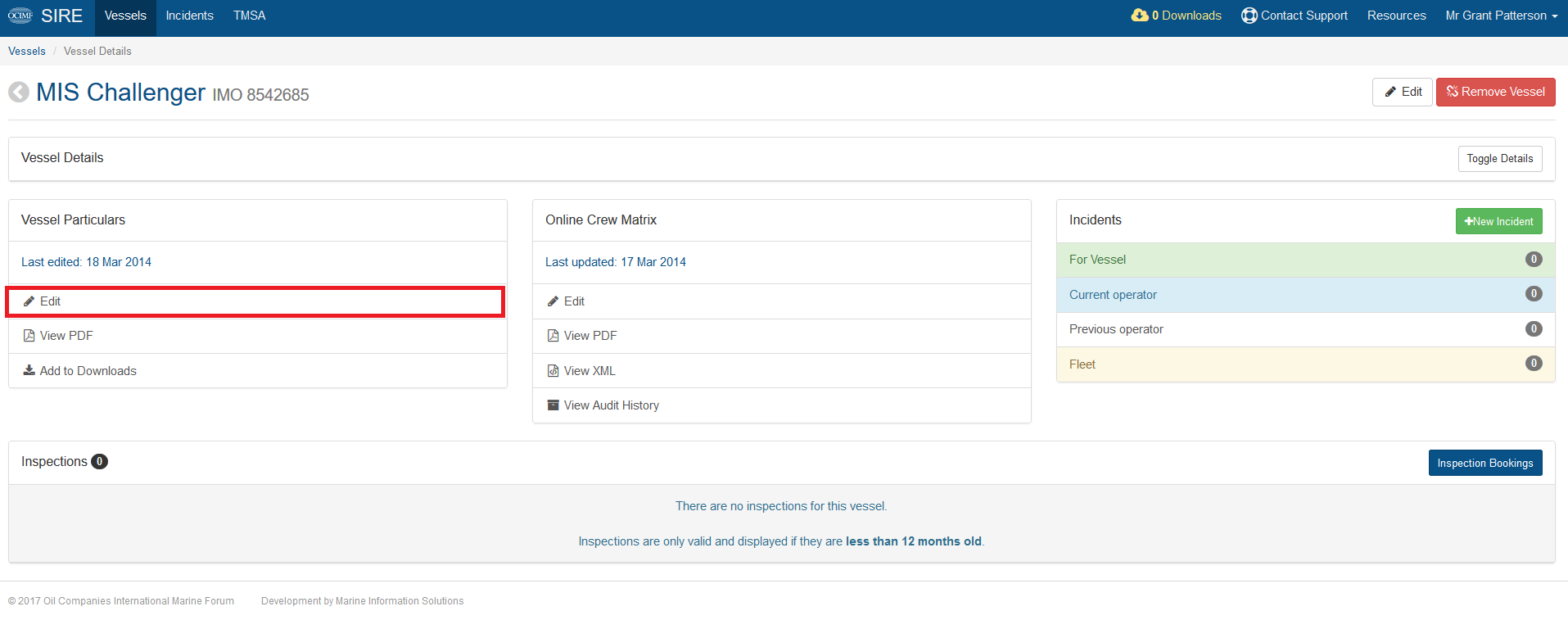 This will then take you to the edit screen. In the centre you will need to click on the "Download HVPQ for use in a Desktop Editor" button:

This will then download the .ocimf file you require. You can then open the offline editor and click on the "Import Document" button to import this file. You can then make any changes as required, then export it to a file and upload the file to the SIRE website.