If you are a barge operator and regularly create or update BPQ 5 Europe documents you can now import data from EBIS to your particulars document. Before you proceed, ensure you have correctly obtained the relevant EBIS TI File and have this available in a convenient location.
In order to import, create a vessel record as usual or open an existing record and click on the "Create" or "Edit" button under the "Vessel Particulars" header: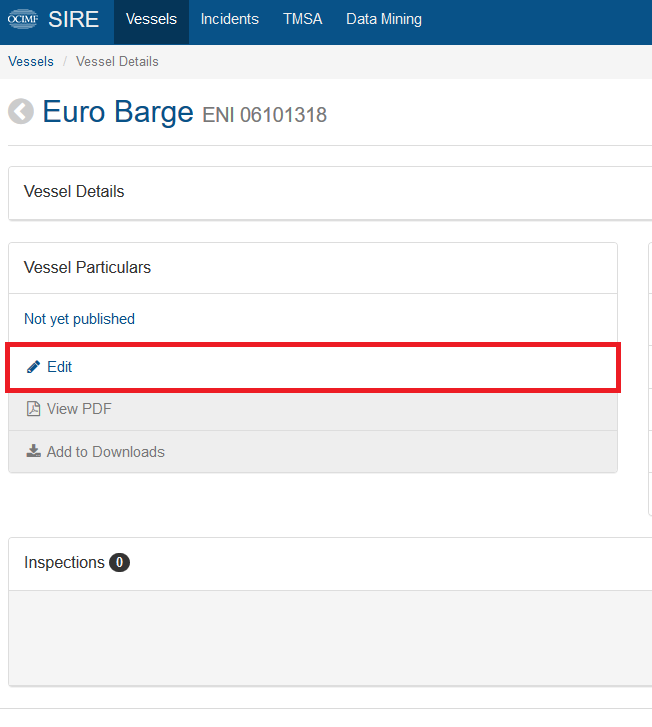 At the BPQ5 details screen you will see a new "Import EBIS Technical Information" button located under the "Edit Offline" button in the centre column:

Click on the button to import the EBIS data file: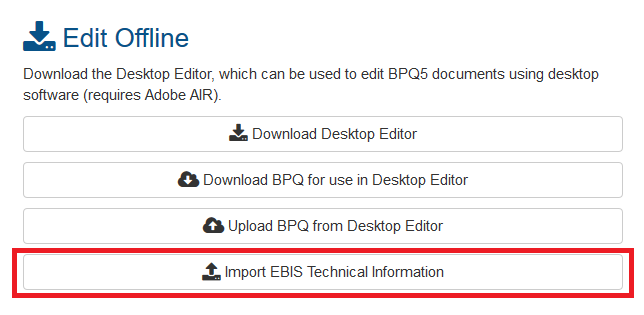 You are then taken to the import screen, here you can browse for your EBIS file to upload it:

Before you proceed, please be aware of the warning on the screen: 

Please be aware that if there is a particulars document already completed in the vessel record, this will be overwritten and replaced by the data imported from the EBIS file. Once the import has taken place, the replaced data cannot be recovered, so be certain you wish to replace any previous data with the EBIS data you are about to import.