SIRE Operators now have the ability to upload relevant certificates to vessel records.
To do this go to "Vessels" in the menu bar at the top of most screens within SIRE and then open a vessel record. Once open you will see a "Vessel Certificates" heading in the main vessel details. Click on the "Upload" button to begin uploading certificates:

This will take you to the certificate upload screen, to begin click on the certificate type box: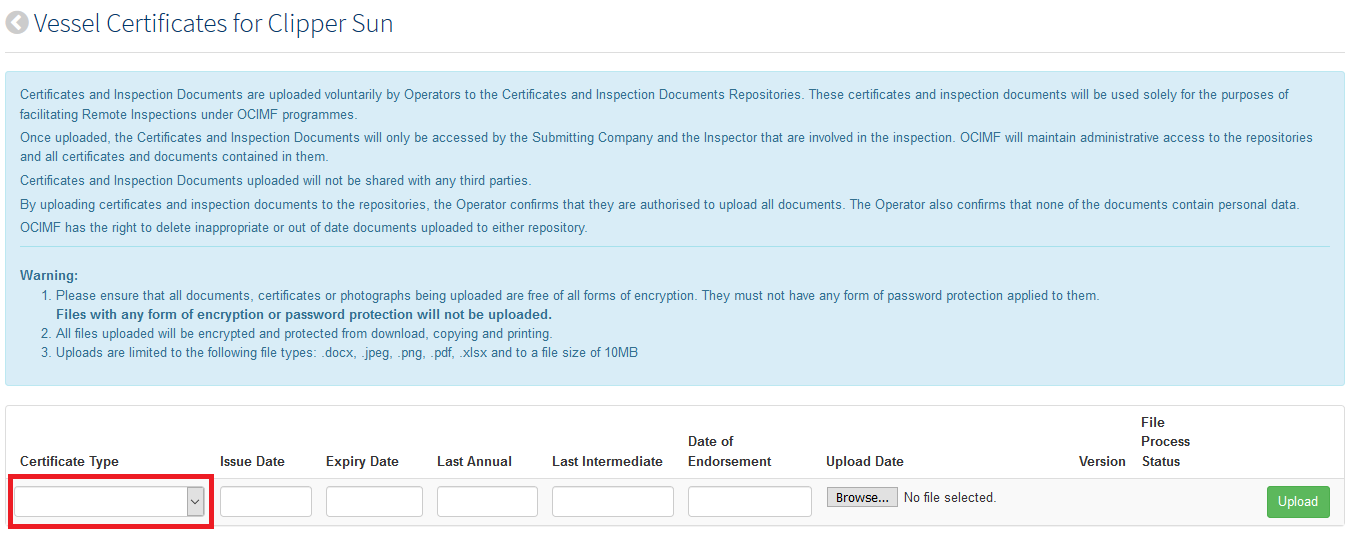 This will then bring up a list of certificate types, chose the one that is relevant and then complete the rest of the details on that row (issue and expiry dates etc), once complete click on the green "Upload Button":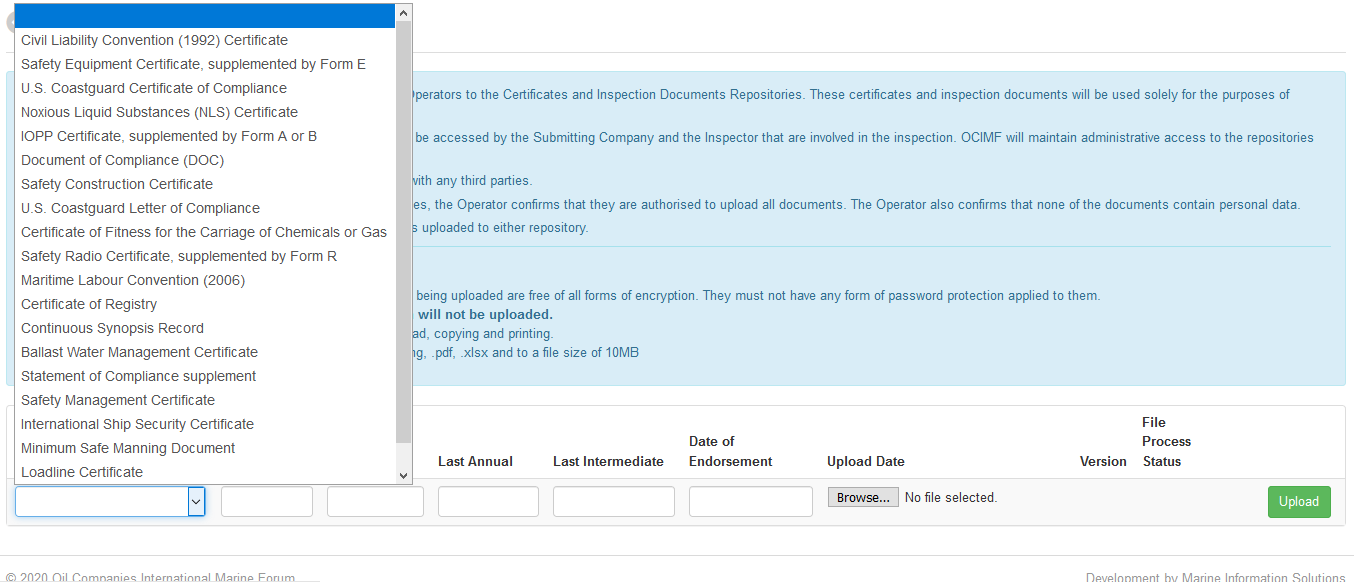 This will then allow you to browse your computer and select the file, it will then be uploaded. To add more certificates, please repeat the process to upload as required.