A common request received from operators is to cancel inspection requests that are currently in progress and we are often asked why there is no cancel button available in the inspection requests area.
Once a request has been made and submitted in SIRE it is not possible to cancel it. Depending on the circumstances it may be possible to halt the request if multiple submitting companies have been selected as potential recipients.
The action that could be taken would depend on how many submitting companies have been selected to receive the request when it was originally made.
Inspection with for one submitting company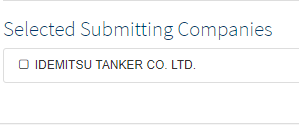 If a request only has one submitting company listed and the inspection has not been accepted or rejected, you will need to either wait for the the company concerned to make their decision. If however the request is no longer required or made in error you will need to make direct contact with the company concerned so that they are made aware and can reject it. Please note that the SIRE Support team cannot delete or cancel a request once it has been made. The request needs to be responded to by the submitting company that has received it to complete the process.
Inspection request with multiple submitting companies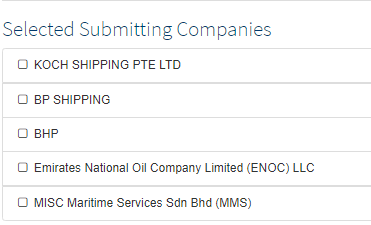 If a request has several companies listed and has been submitted it still cannot be cancelled. Once submitted the request is sent to the first listed submitting company on the list and remains with them until they have either accepted or rejected it, or until their time limit to consider it is reached. Once any of these three events has happened the request is then sent to the next submitting company that has been specified.
Again the request cannot be cancelled or deleted, but it may be possible to stop the request from being forwarded. If the request is still active and with one of the submitting companies, please make contact with the SIRE Support staff by sending a message to siresupport@ocimf.org. Please provide details of the request and your SIRE account number/username, we can then see if the request can then be stopped from reaching any other other submitting companies listed that have not yet received it.
The inspection will still remain with the company that has received it and will need them to make their decision to accept or reject it or for the usual time limit to expire before the request is closed.