If you wish to look up inspectors based on their region and experience you can do so using the search facility in the Profile section of OVID. To access this click on the "Inspectors" button then select "Inspector Index" from the the drop down list:

At the inspector index page you will see a number of geographic filters section you can choose the Major Region as well as Region and individual country. You can also use the various inspector filters to narrow the search further.

Once you have completed the fields you need click on the "Search Inspectors" button. The results are displayed below the search screen: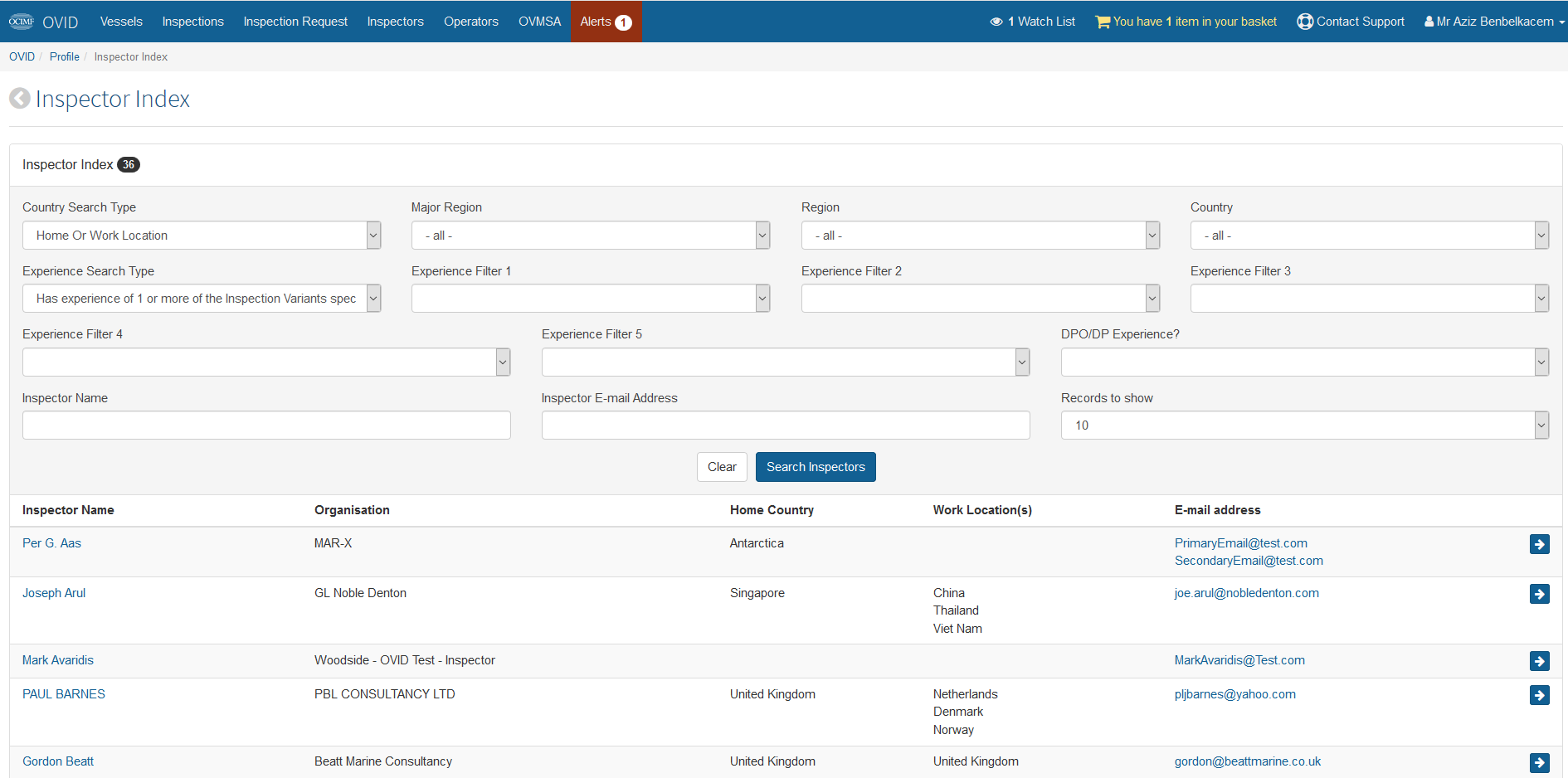 To view the an inspectors details, click on their name in the search results. This will show basic details of the inspector and list their experience to help you locate a suitable inspector.