In an OVID vessel record there are a number of sections that allow you to change and update the vessel details. To access these features go to the vessels section of OVID and open a vessel record: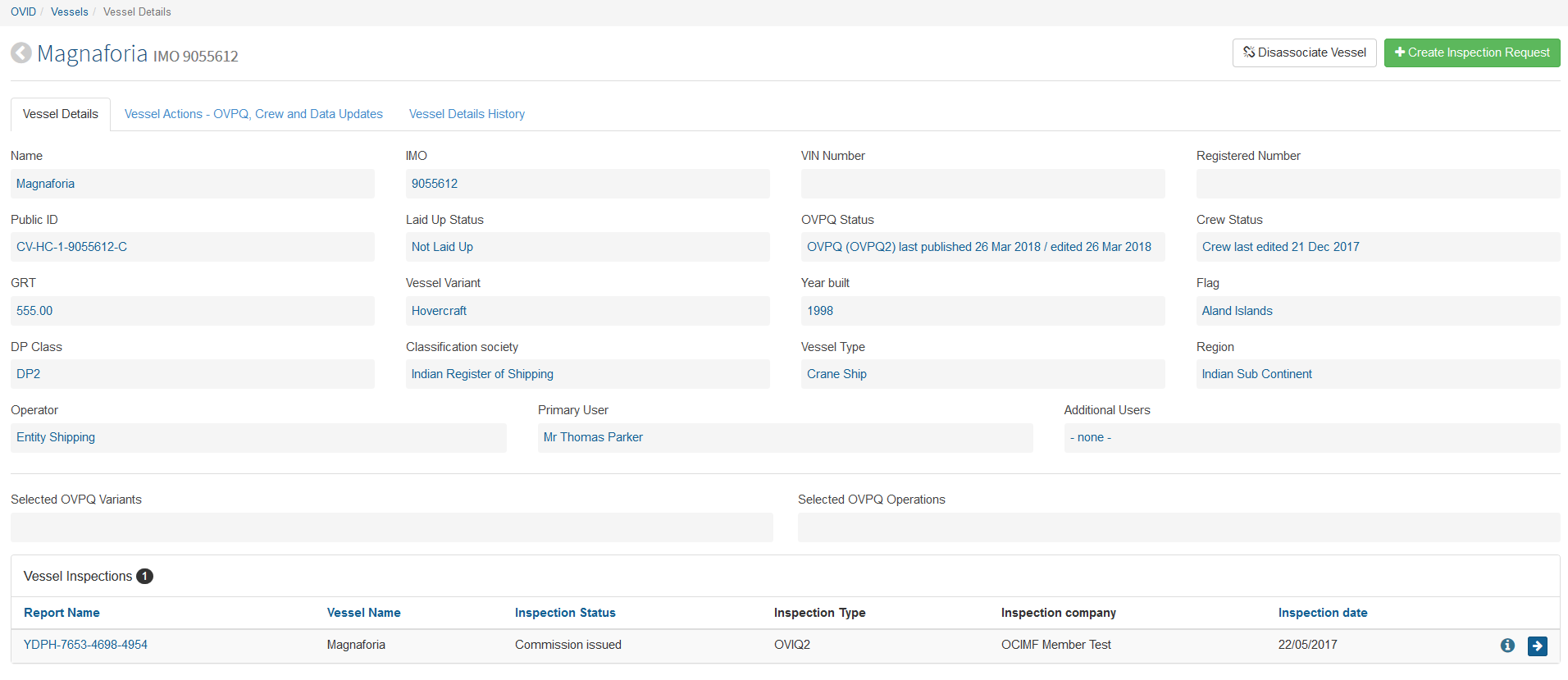 Once open click on the "Vessel Actions" Tab:

In the Vessel Actions screen, you will see several buttons in the "Edit Vessel Details" section:

We'll look at each of these buttons in turn. First of all "Edit Vessel Details". When you click on this button you are taken to this screen:
In this screen you can edit the following details:
Change the GRT value
Change the Flag
Change the vessels Region
Change the Classification Society
Change the DP Class
Add/change the year built date
Please note that if you wish to edit the vessel name you are no longer able to do so via this screen. You will need to update the vessel name in the OVPQ document and re-publish. Once the document is published the name is updated in the vessel record automatically.
Most of these values are set by choosing the relevant value from drop down lists or by typing into the relevant text box.
There is also a "Primary User" field. Here you can define an OVID user within your organisation to be the primary contact for vessel related notifications. You can select a user from the drop down list. Below this you can also choose to select a secondary user who will also receive the notifications (although this is not compulsory). Once all required changes have been made on this page click on the "Save Changes" button apply them.
The next button in Vessel Actions is "Change Key Vessel Details":

In this screen you can make change the vessel Type and vessel Variant. You must enter a reason for this change, then click on "Save Changes" to apply them. There is also a "Change IMO Number" request button. Clicking on this takes you to this screen: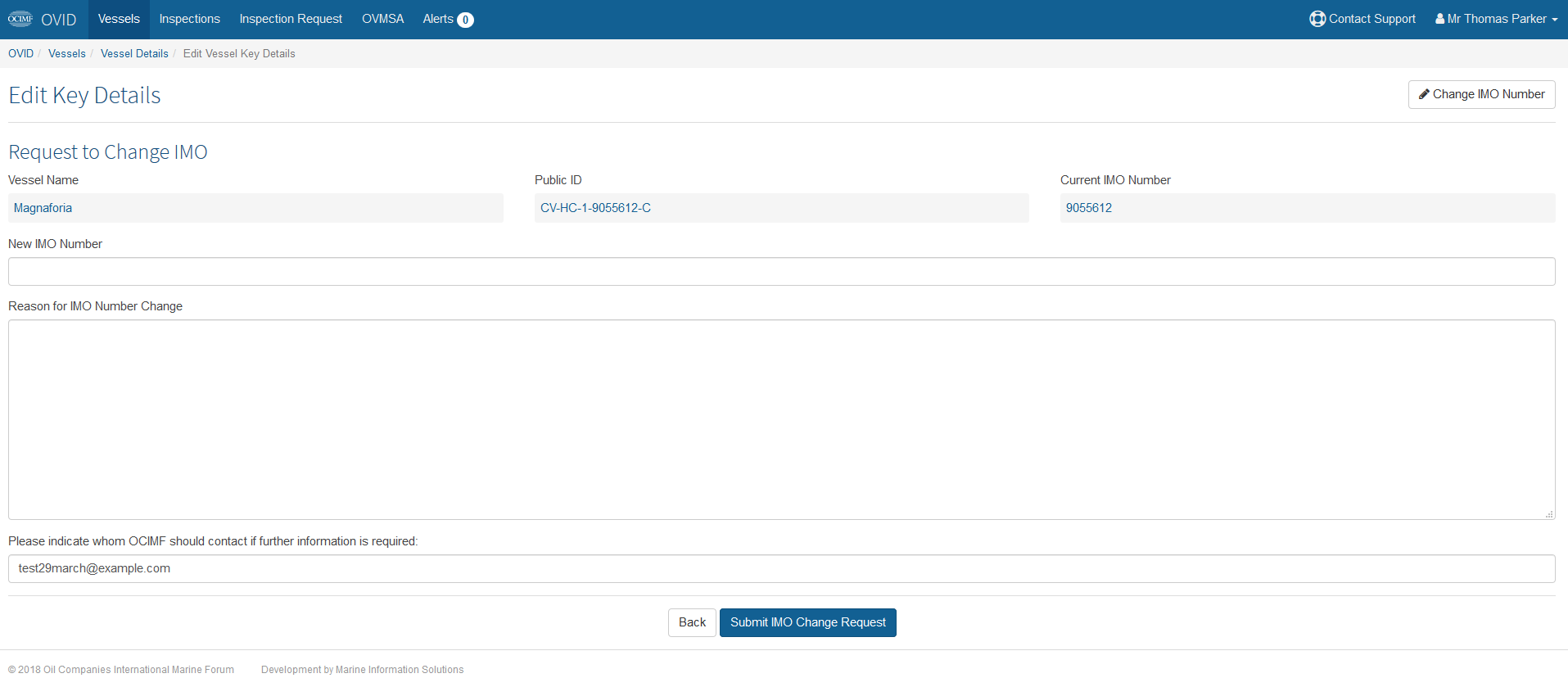 Here you can enter the new IMO number you need to be added and a reason for this change. This will then send a request to OVID Support to review and implement the change. Please await a confirmation e-mail from OVID support to advise that the requested change has been carried out.
Finally, in the vessel "Laid Up" section you can mark a vessel with this status if it is out of use. Full details of this can be found in another help article here.