In OVID operators have the facility to create a crew matrix within a vessel record. This will list the crew members rank and gives details of their nationality and experience.
To edit the crew matrix, go to the vessels tab and open the vessel record, then click on the "Vessel Actions" tab:

To access the crew matrix, click on the "Edit Crew" button located towards the lower left hand side of the page: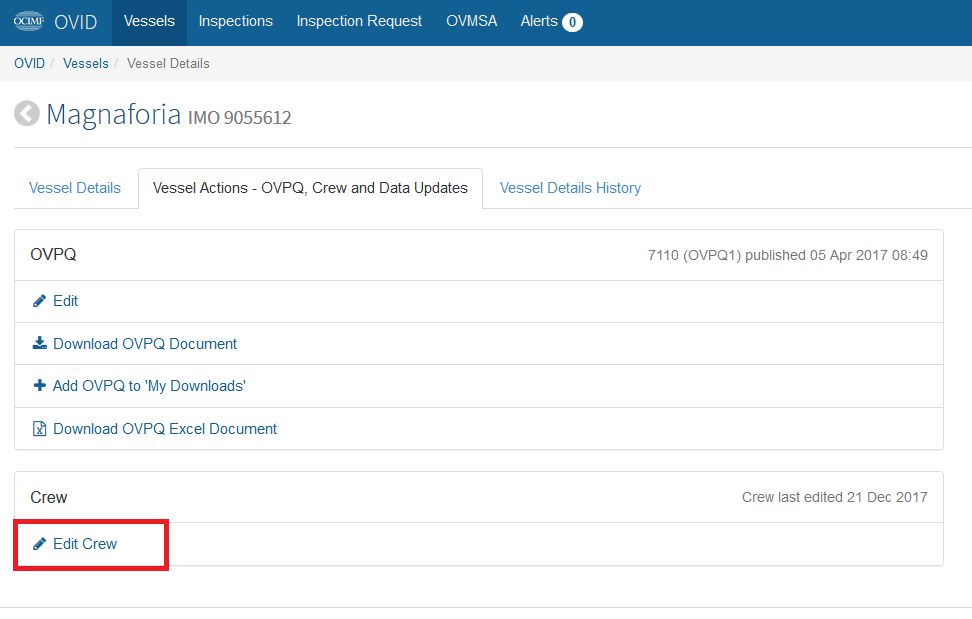 This will then take you to the "Manage Crew" page: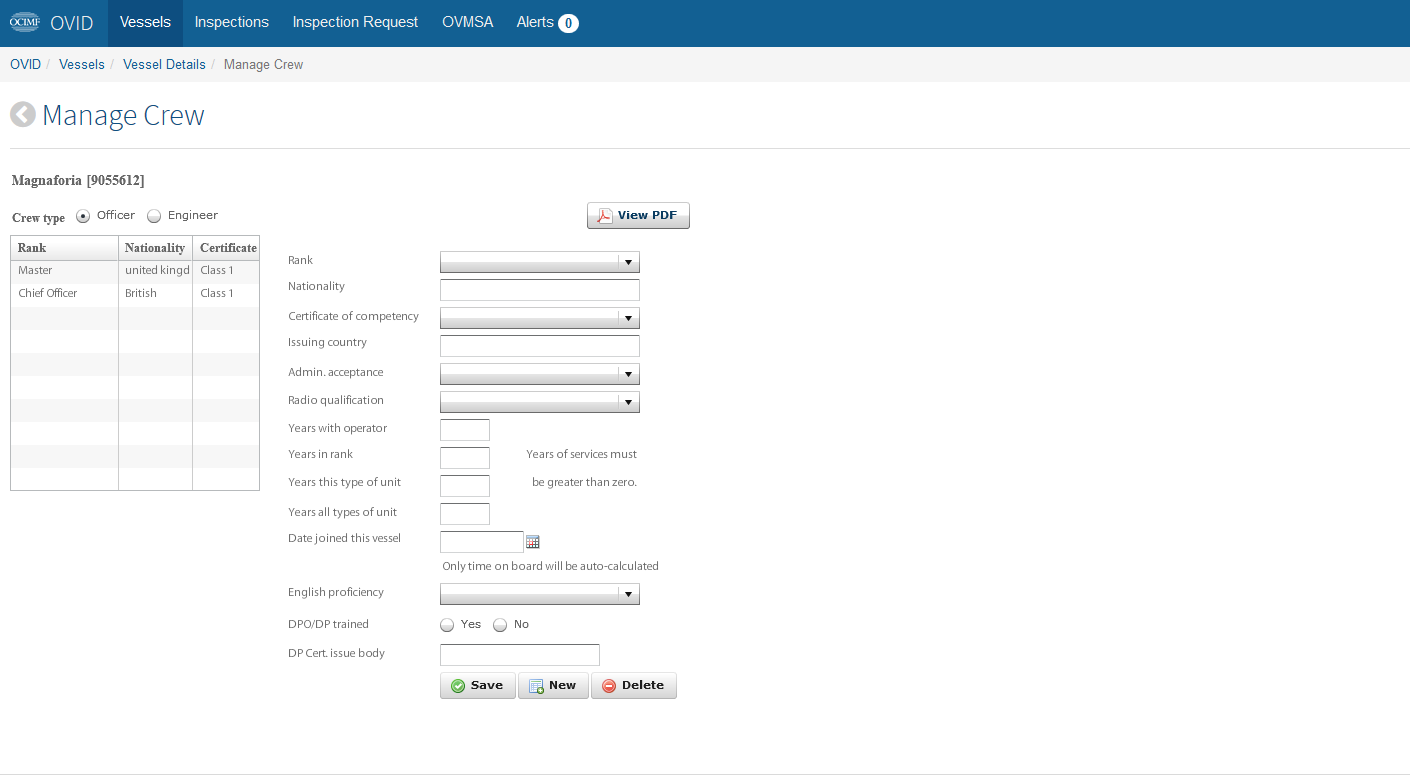 You can now start to enter your crew details. To begin choose if the crew member is classed as an "Officer" or "Engineer", then choose the rank from the drop down list as highlighted in red below: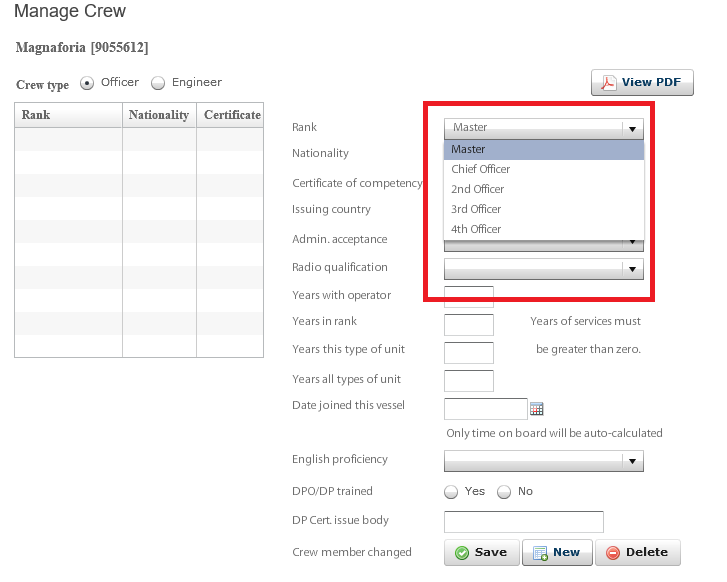 Once selected, complete the rest of the fields below as required: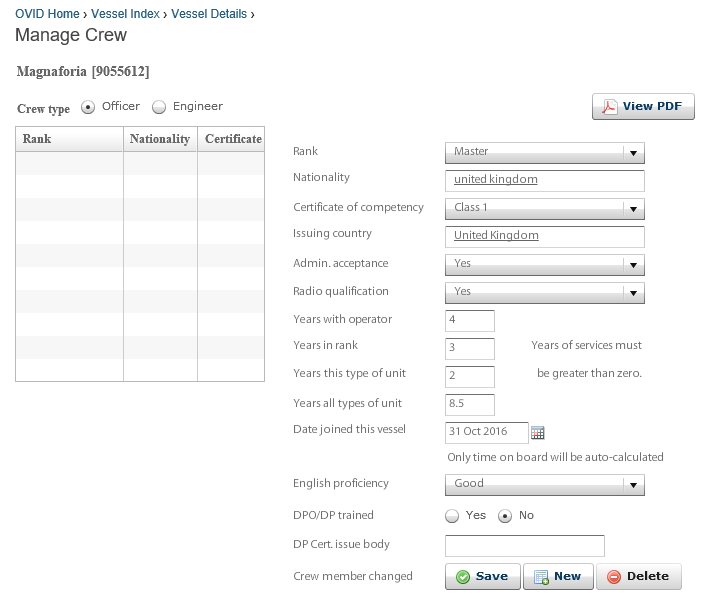 When completing the numerical figures ensure that if a decimal figure is entered it is no greater than two numerical figures. As shown in the image above the "Years all types of unit" has 8.5 entered. The crew record will not save if more than 2 numbers are entered, if you have a decimal figure with more then two numbers, round this up to the nearest two numbered figure.
Once you have added all of the required details for the crew member click on the save button. You will then see the following confirmation: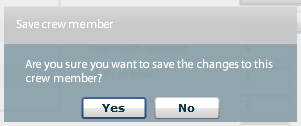 Click on "Yes" to save the crew members record. The crew record will then be added to the crew list on the left hand side of the screen.
To add further crew members, repeat the process for each individual as outlined above.