In OVID operators have the facility to create a crew matrix within a vessel record. This will list the crew members rank and gives details of their nationality and experience.
To edit the crew matrix, go to the vessels tab and open the vessel record, then click on the "Vessel Actions" tab:

To access the crew matrix, click on the "Edit Crew" button located towards the lower left hand side of the page: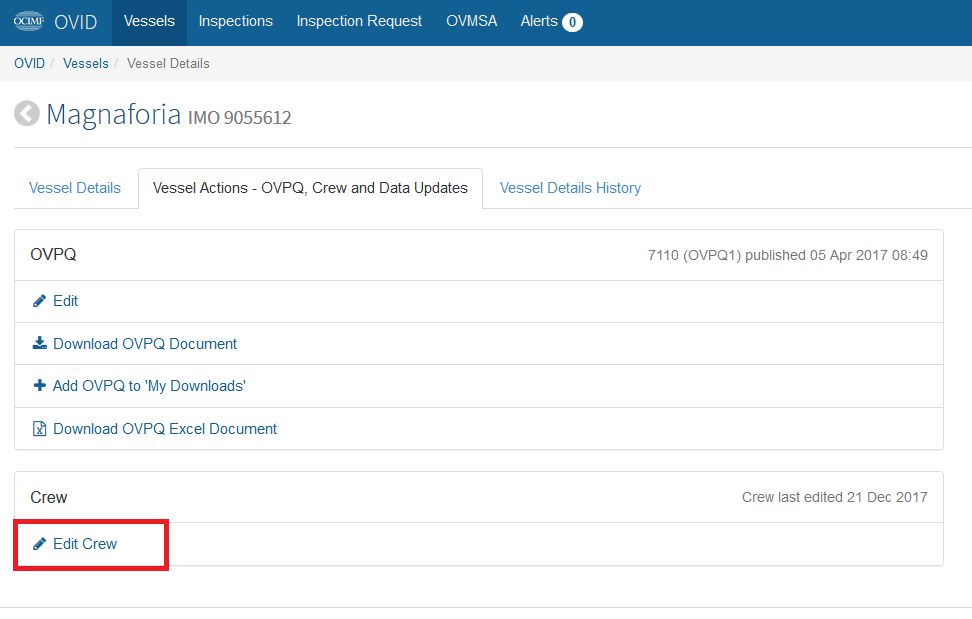 This will then take you to the "Manage Crew" page:
You can now start to enter your crew details. To begin click on the "add new officer" button:

This will then take you to the screen where you can begin populating the crew members details: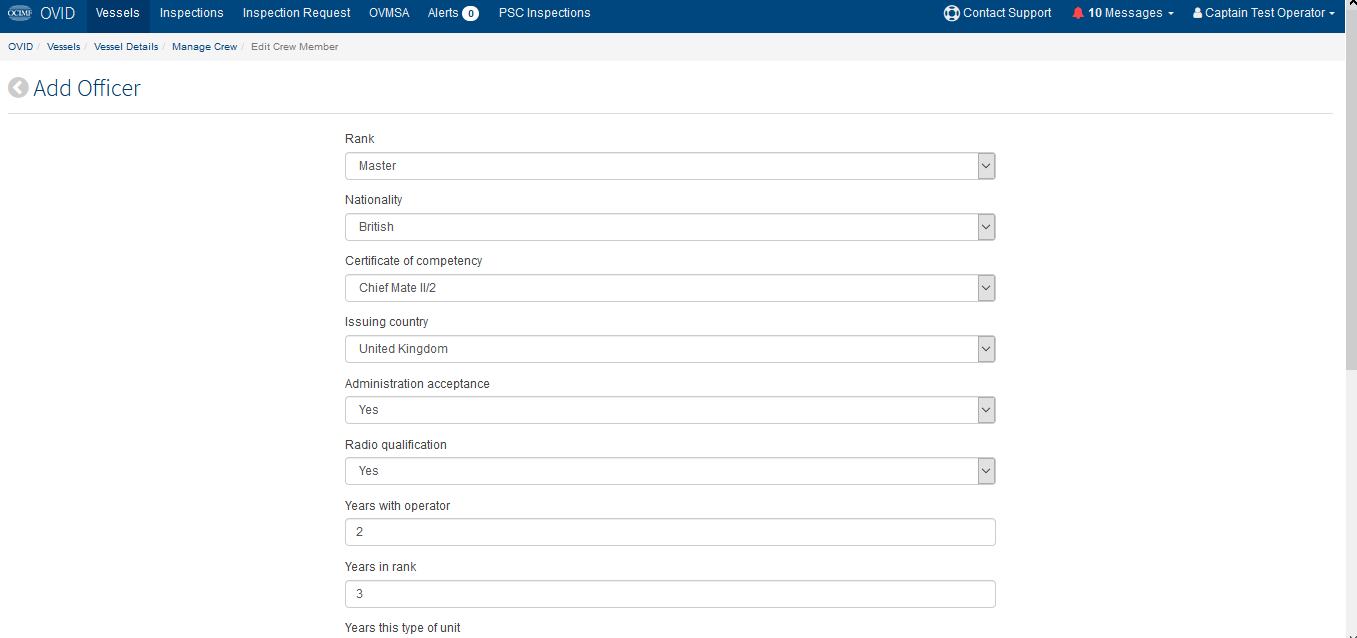 Complete all sections as needed with rank details and experience. Once competed, click on the save button to add the record your crew list.
To add further crew members, repeat the process for each individual as outlined above.