To access web services documentation for SIRE, OVID and MTIS you can go to the documentation website at docs.ocimf.org: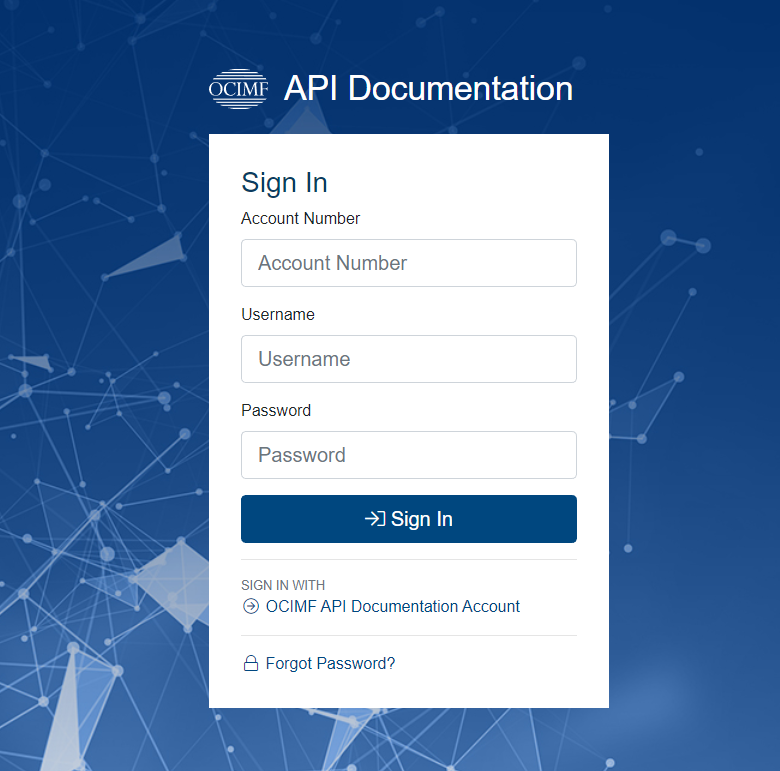 To gain access, you will need a valid SIRE, OVID or MTIS account. Enter these details into the login page. This will then take you to the homepage: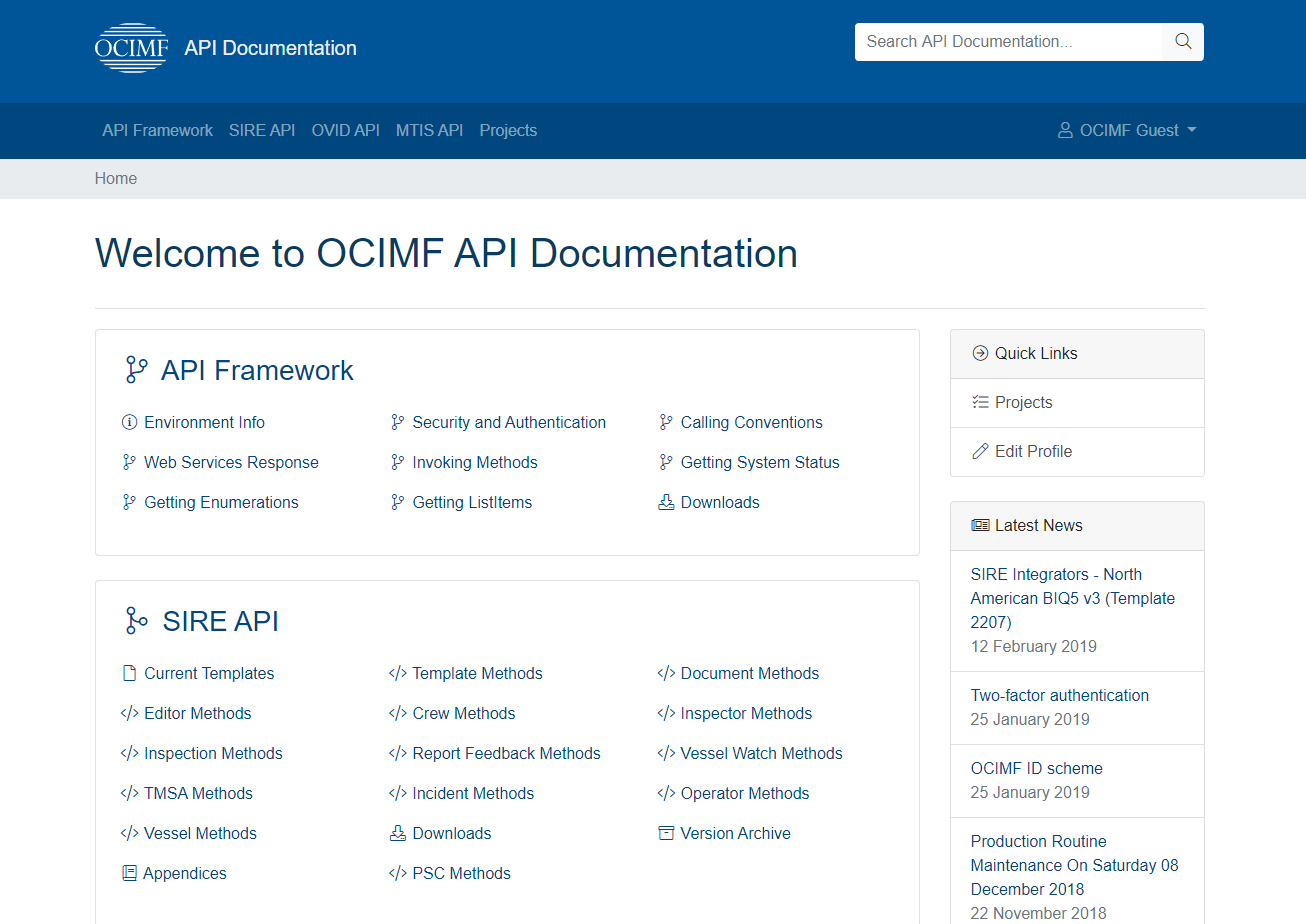 From here you can view details of the web methods for all three systems and further information on the API framework and the associated documentation.