It is normal practice for operators to arrange the transfer of vessels themselves. In the first instance, you will need to contact the previous operator and request that they remove the vessel from their fleet. Once they confirm that they have completed this, you will then be able to add the vessel record to your account.
To add a vessel, login to SIRE and click on Vessels from the homepage: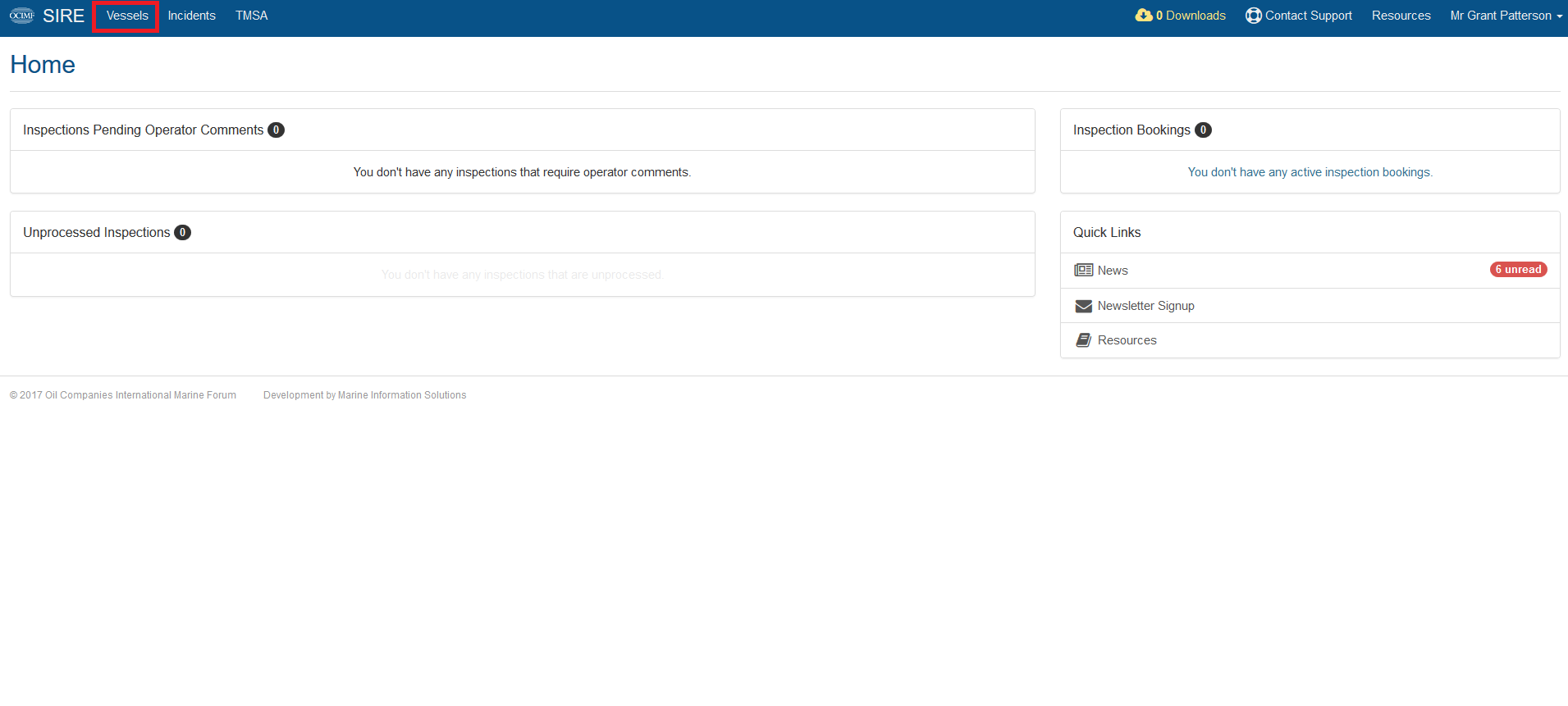 Next click on the green add vessel button: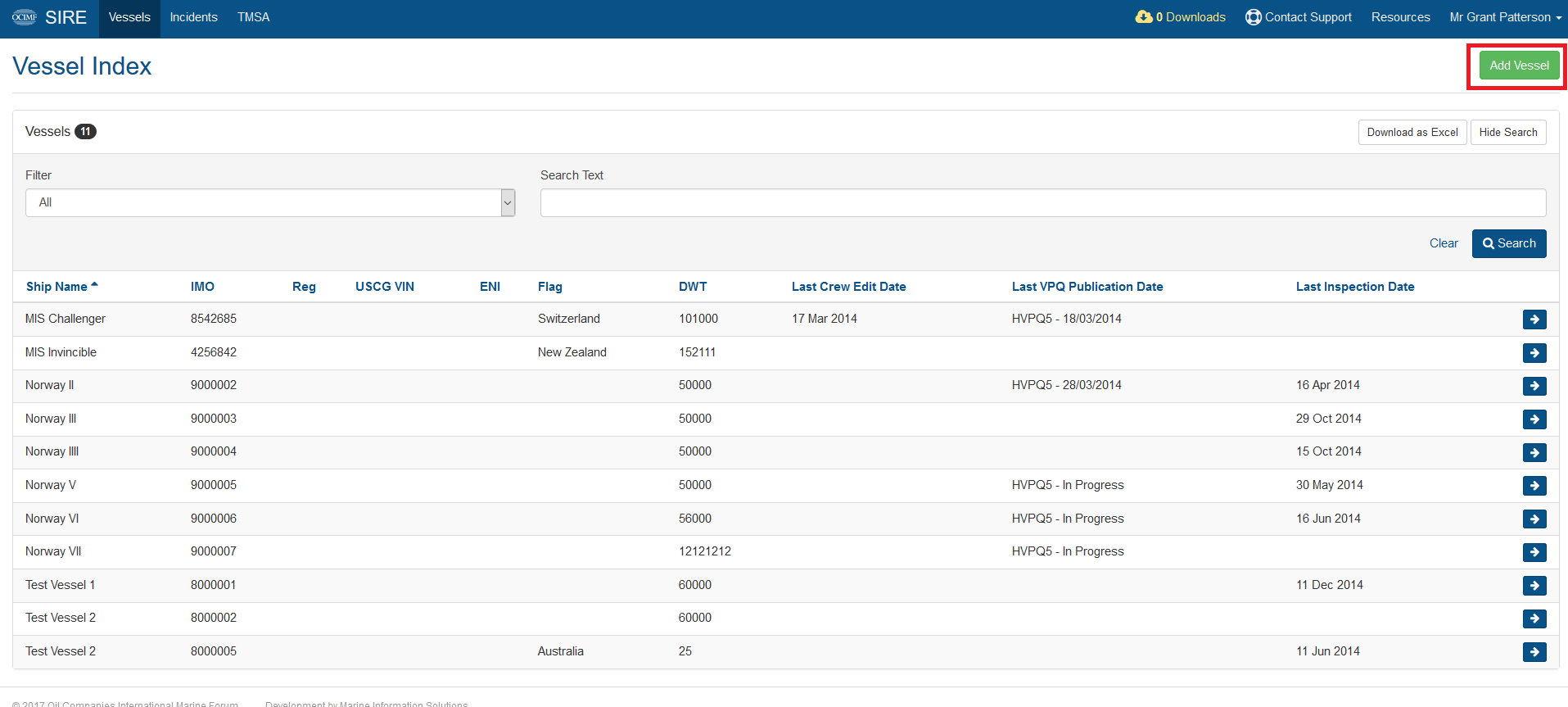 At the add vessel screen enter the vessel name, IMO, Reg or VIN number and DWT and click on the "create" button: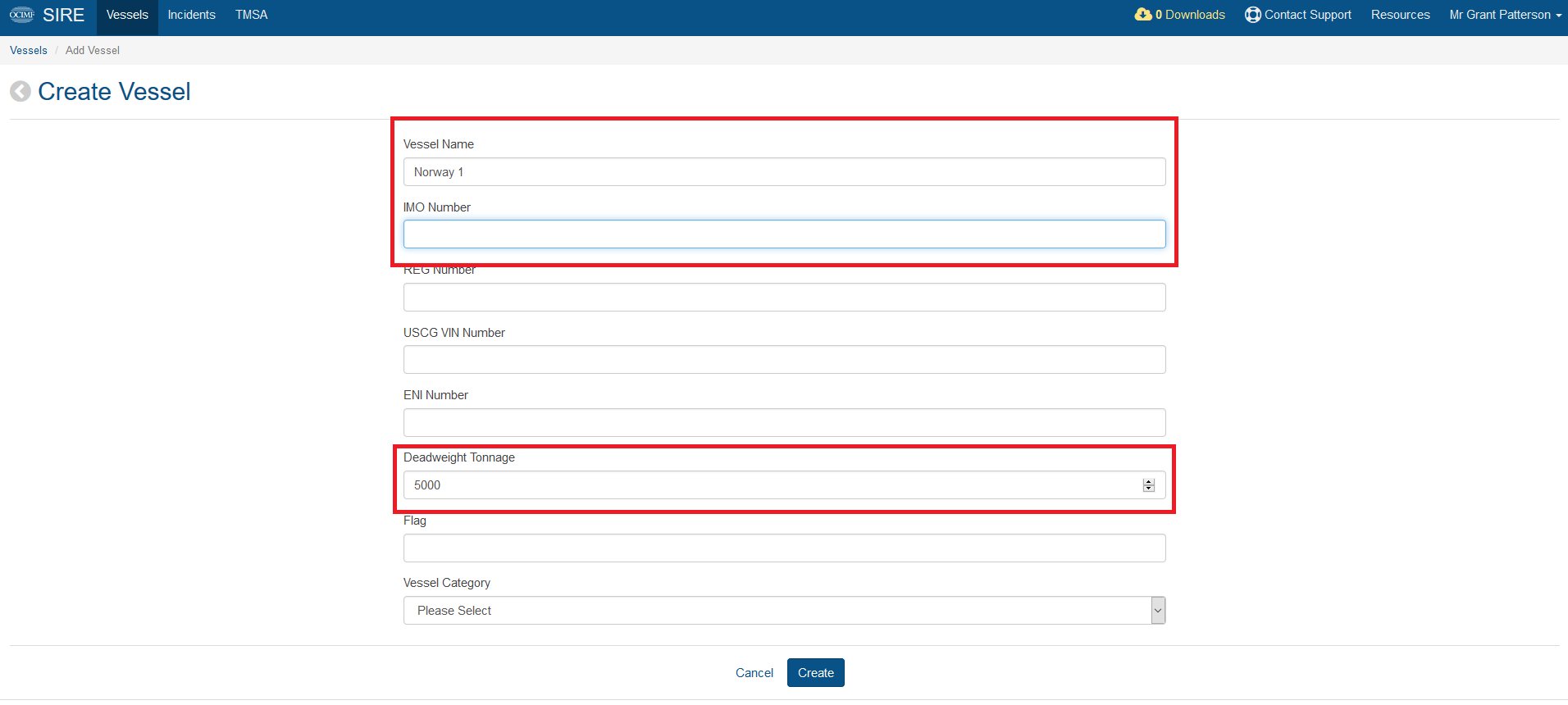 Finally, a prompt will appear on screen advising you that a vessel already exists with these details and gives you the opportunity to accept this vessel and add it to your vessel list. Accept the notification and the vessel will be added automatically.