Occasionally, a SIRE report will need to be re-submitted by an inspector to make changes. In order for this to happen the report will need to be opened for re-submission by the submitting company.
To do this you will need to go to the "My Inspections" screen from the SIRE Homepage. You can do this by clicking on the "mySIRE" button and choosing "My Inspections"

Next you can then search for the report you require. When searching make sure the report status is set to "All Reports":

Once you have located the report, click on the "Inspection Details" icon on the right hand side of the report details: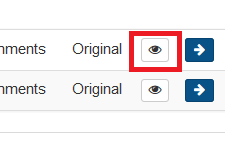 This will then take you to the Re-submission page, click on the green "Open for Re-submission" button:

You will then see an "Are you sure?" confirmation on screen. Click on OK to continue. The report is then marked for re-submission.