To add a new vessel to your account that is not currently listed in SIRE and is does not have a vessel record associated to another operators account, login to SIRE and click on the "Vessels" link at the top of the page and then click on the green "Add Vessel" button:

This will take you to a page where you can enter the vessel details including the IMO number, REG Number, Deadweight Tonnage and Flag: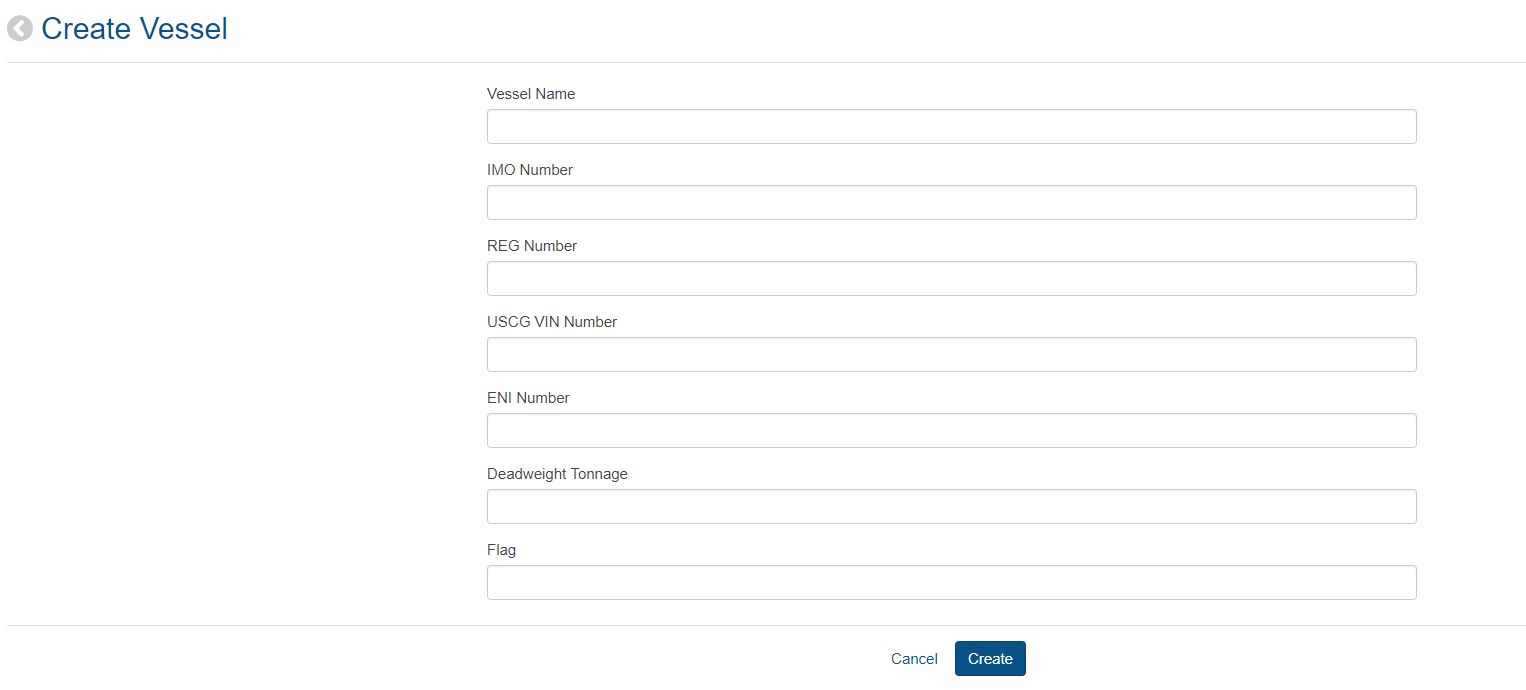 Please complete as many of these details that are applicable to the vessel. Once completed click on the "Create" button at the bottom of the page. Once created the vessel will appear in your vessel list.