An issue we see occasionally from SIRE inspectors is when they attempt to submit an inspection and receive an error that reads "You are not authorised to submit for this commissioner".
When this error is received there could be several reasons for this. The most common cause can be due to incorrect details being completed when creating the inspection.
The first step is to double check that you have selected the correct commissioning company when the initial details of the inspection were entered into your editor software.
To do this open the inspection in your editor: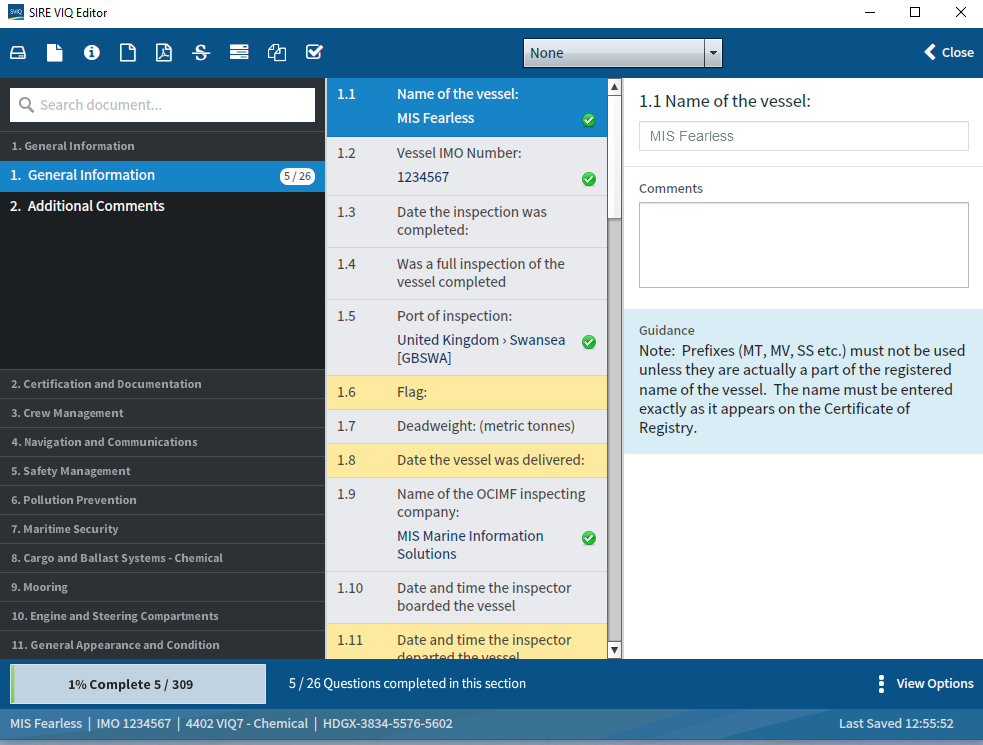 Then click on the details button which is located in the toolbar on the top right hand side of the screen:

This will then open the details window: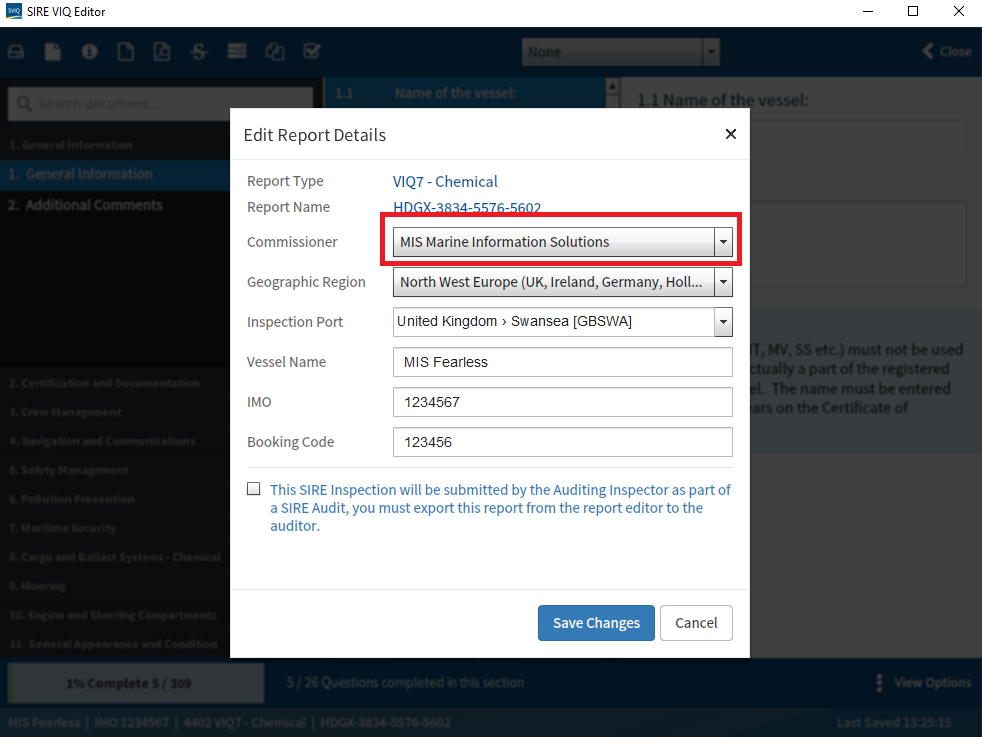 Check the commissioner listed on this screen matches the submitting company who originally commissioned the inspection. If this is incorrect, select the appropriate company from the drop down list and then click on the "Save Changes" button and try to submit the inspection again.
If the commissioner is already correct or the inspection still fails to submit with the same error, the other possibility could be that you have been removed from the submitting companies list of selected inspectors. If you still cannot submit after making changes to the commissioner details, please contact SIRE Support so we can investigate further at the following address: siresupport@ocimf.org.
We can then attempt to verify the inspection details and make checks to confirm if you are listed as a selected inspector with the relevant submitting company. If investigation shows that you are no longer listed as a selected inspector, you will need to contact the company concerned to request that you are re-added to their list within SIRE to successfully submit your inspection.