To be able to successfully submit your SIRE inspections you will need to ensure you are running the latest version of the editor software on your computer.
If you are running an older version of the software submissions of inspection reports to SIRE will fail.
If you are unsure which version of the editor you are running, you can find out by opening your editor software and checking.
To do this click on your username in top right hand corner of the screen and then click on "Settings" from the drop down menu: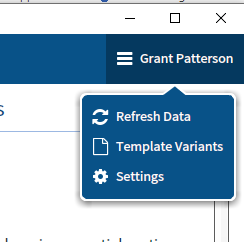 At the next screen you should see the "About This Editor" page. If this is not displayed, click on the "Information" button in the task bar at the top of screen to display it. The editor version should then be visible on the page: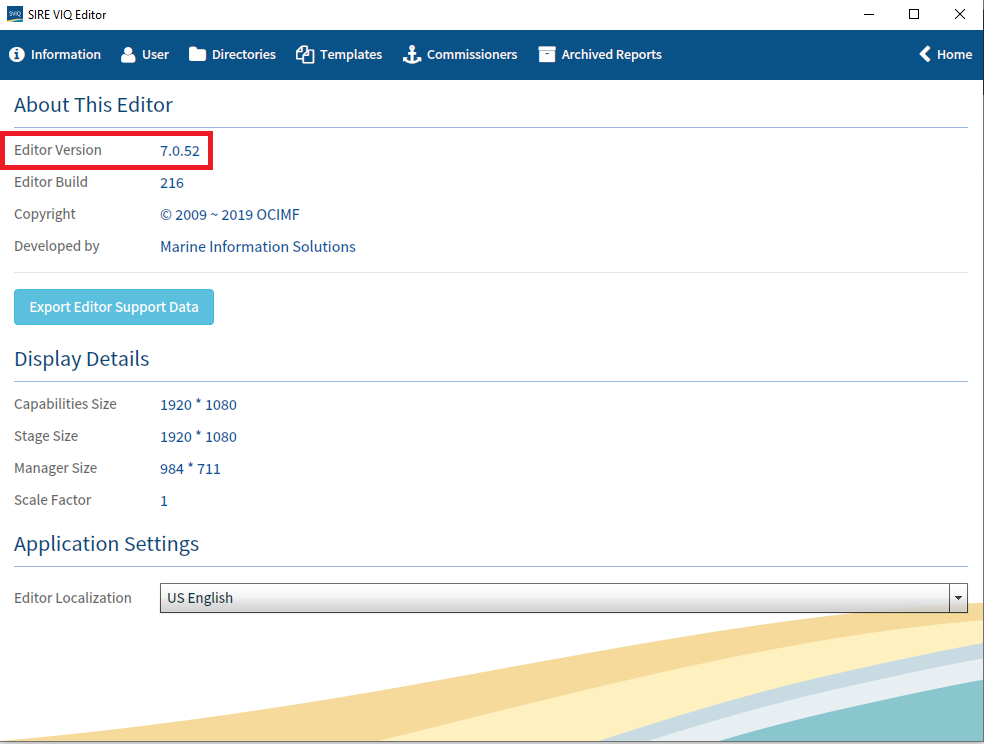 If you do not have the latest version an upgrade will be necessary. If for example, the latest version is version 52 and you have version 51 currently installed, login to your SIRE account at https://www.ocimf-sire.org/default.aspx
You can then go to the resources area and download the latest software from there. However, if for example the latest version is 52 and you are running 49 you will need to upgrade by installing version 50, then 51 and finally 52. If you attempt to install version 52 immediately you are likely to receive error messages. If you need to upgrade by more than one version, please contact the OCIMF Support Desk via e-mail at siresupport@ocimf.org.
When contacting SIRE Support, please confirm the version number you are currently running so that we can provide you with the correct installation files that will allow you to upgrade correctly and provide further instructions if needed.