As an operator you now have the ability to make inspection requests via the SIRE website. These requests are then sent to SIRE companies. Should your request be accepted it will then start the process of arranging an inspection on your vessel.
To make a request, go to the vessel record, you should then see a green "Create Inspection Request" button on screen. Click on this to begin completing a request form: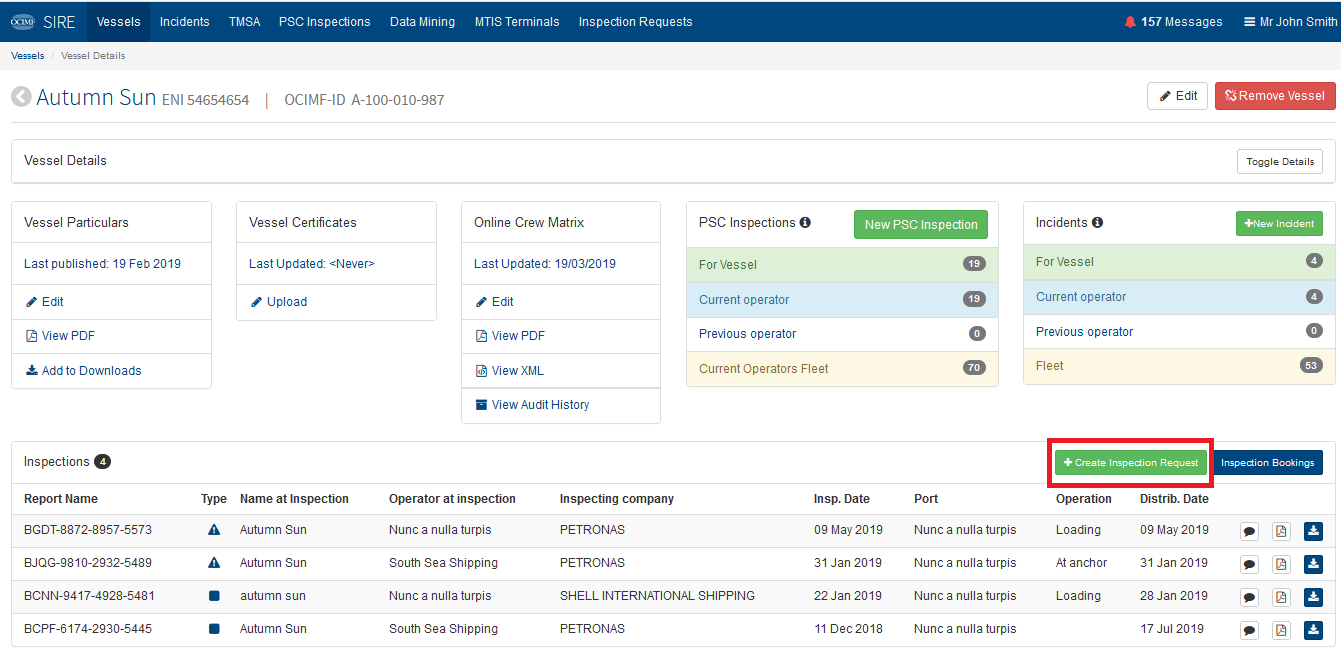 You can begin completing the required details, including the inspection type, location and time the inspection is expected to take place. Once completed click on the "Next" button on screen to continue:



You will then need to enter details relating to the vessel that is to be inspected, then continue to the next screen: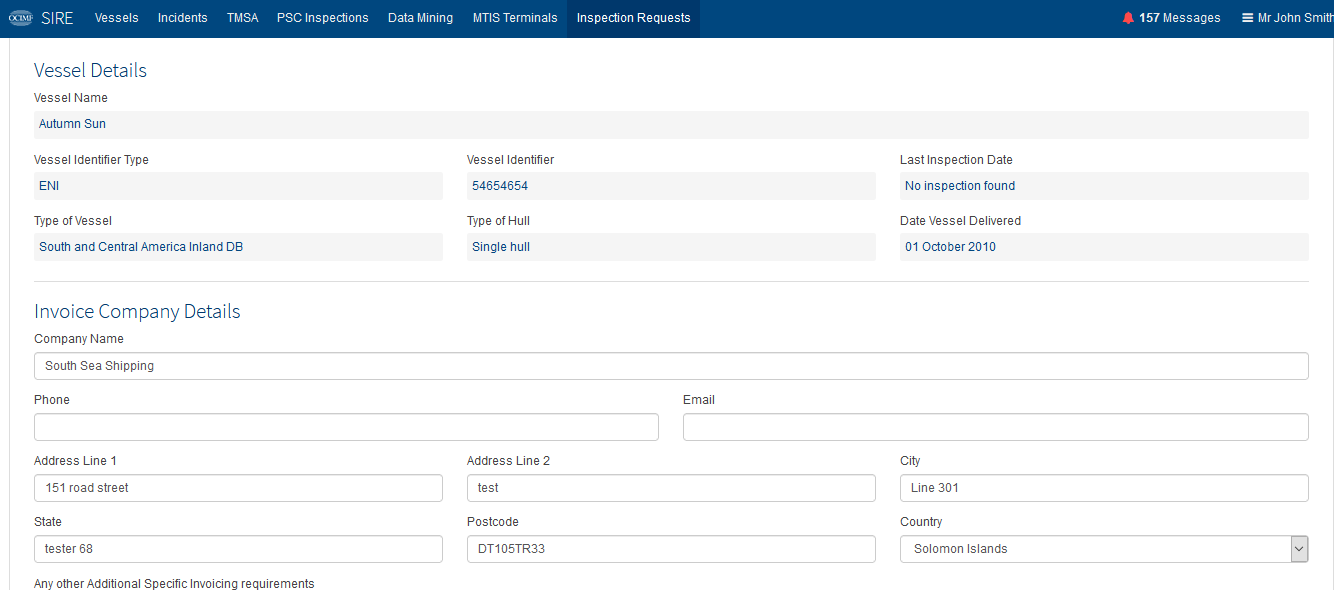 At the next screen please select up to 5 submitting companies you wish to send your inspection request to:

You will then be asked to review agreements with each company you have selected. Please read the statements and choose Agree on each statement to continue: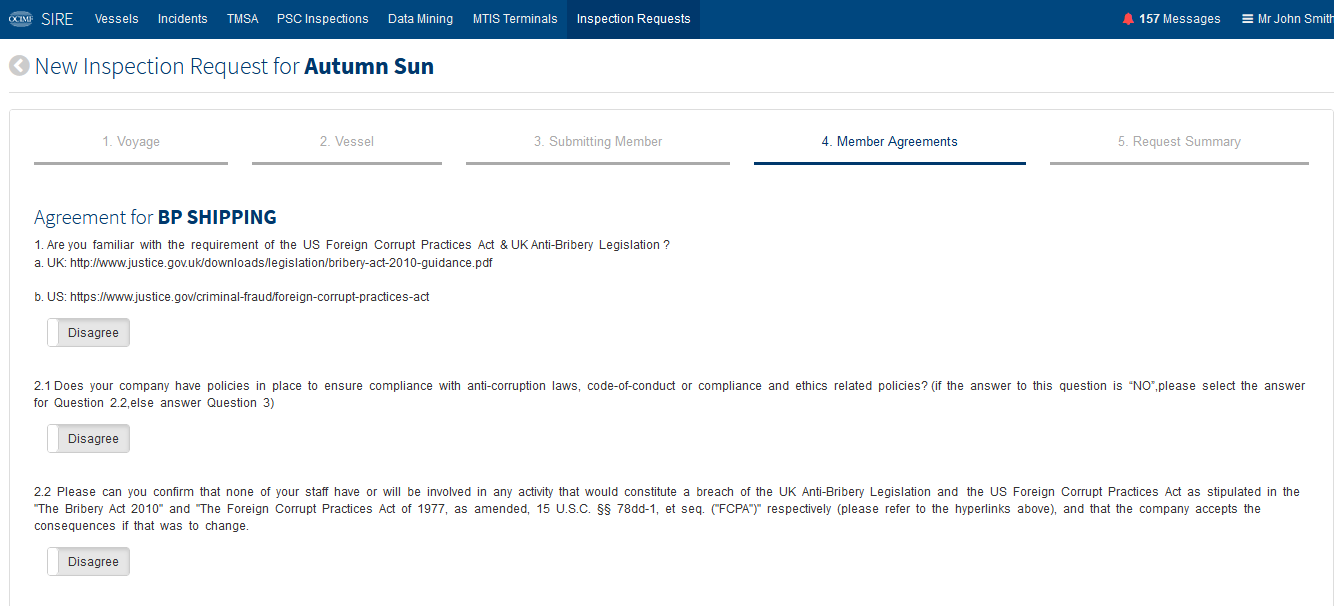 The next screen gives a summary of the details entered: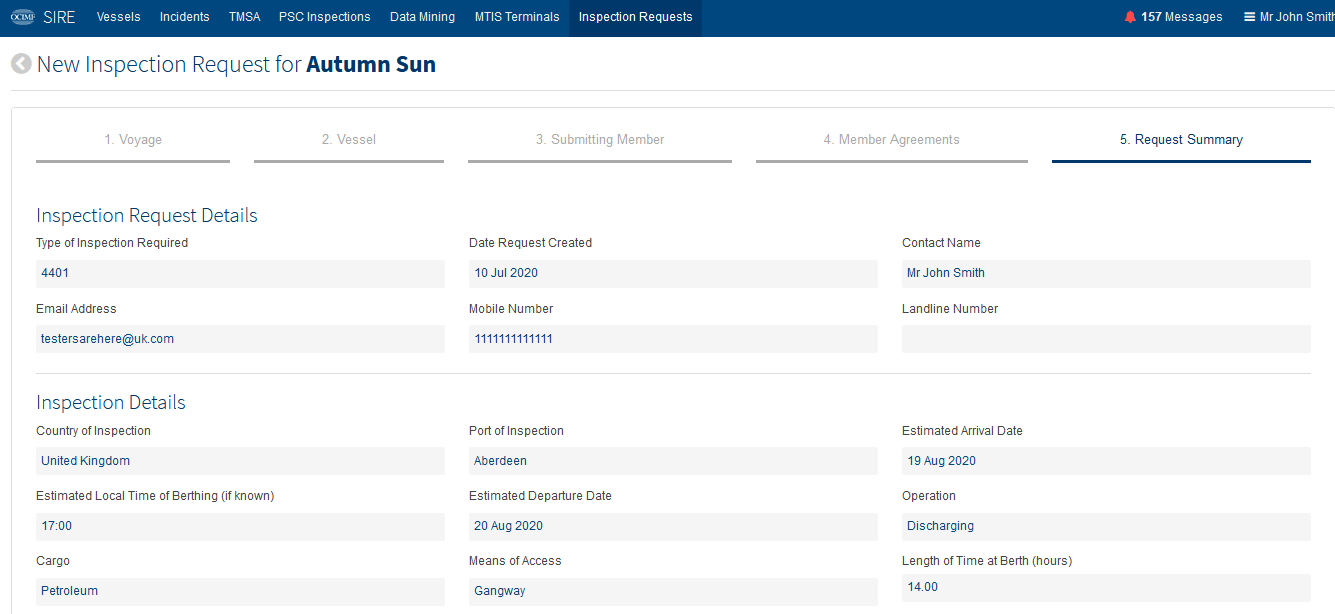 Click on the "Next" button to create the inspection. This will then take you back to the vessel record, a confirmation will briefly appear on screen to confirm the request has been created.
If you wish to check the request you have made you can do so by clicking on the "Inspections Requests" link in the menu bar at the top of the screen on most pages within SIRE:

This will show any recent requests that have been made as well as their current status:

IMPORTANT - before submitting your request please ensure that all details are correct. Once submitted requests cannot be cancelled and most details cannot be amended.