When a vessel operator logs in to the online editor and starts to create an inspection questionnaire, an issue can occur where the document you need to complete does not open and the editor can stick on screen with the following message: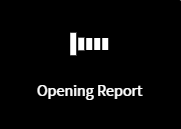 This can occur if a template required by the editor has not downloaded correctly or corrupted.
To resolve this issue please try the following:
1. Please log out or close the browser window and then log back in to the editor and then click on your username located in the top right hand corner of the screen. A menu should then appear, please then click "Settings" from this menu: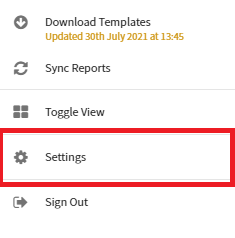 2. At the next screen you see, please click on "Templates":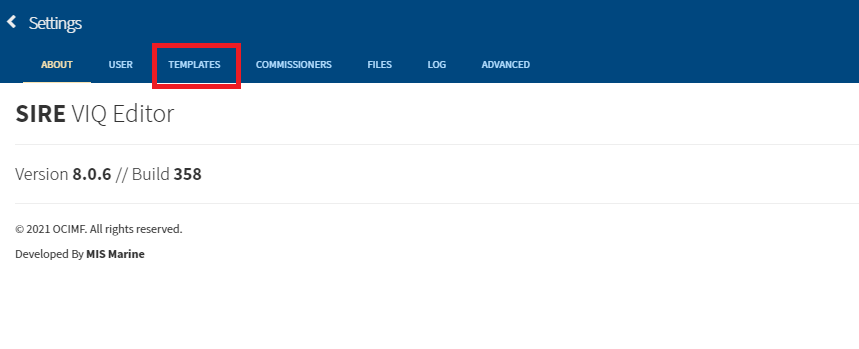 3. At the Templates screen, please then click on the "Refresh" button. This should force the editor to download any missing templates and replace them.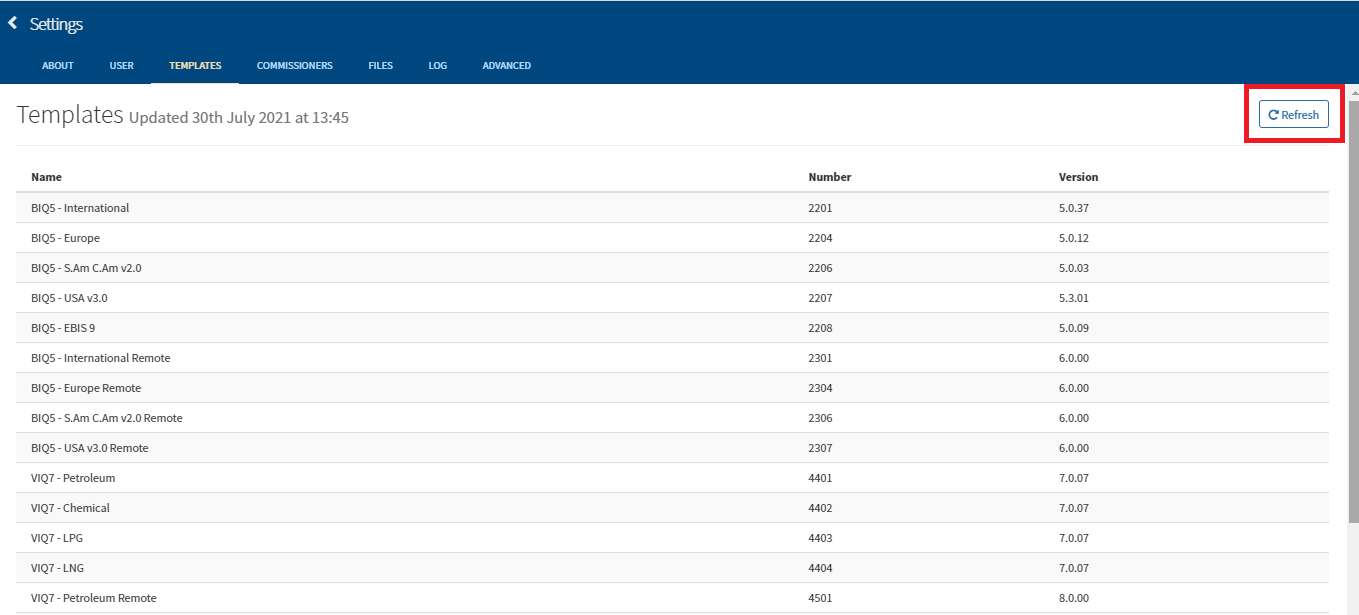 You should see notifications on screen telling you it is downloading the templates followed by a series of template numbers, when these stop this should then mean it has completed the process. Once these notifications disappear from your screen please click on the "New Inspection" button again. This should then allow you to create your questionnaire as required.