SIRE users with Submitting Companies access have the ability to search for inspector details using several criteria, such as their accreditation type and location.
To access the search screen, log in to your SIRE account and then click on the "mySIRE" button in the menu bar at the top of the screen, then select "Inspector Index" from the drop down menu: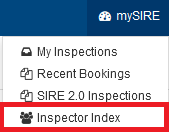 This will then take you to the inspector index search screen: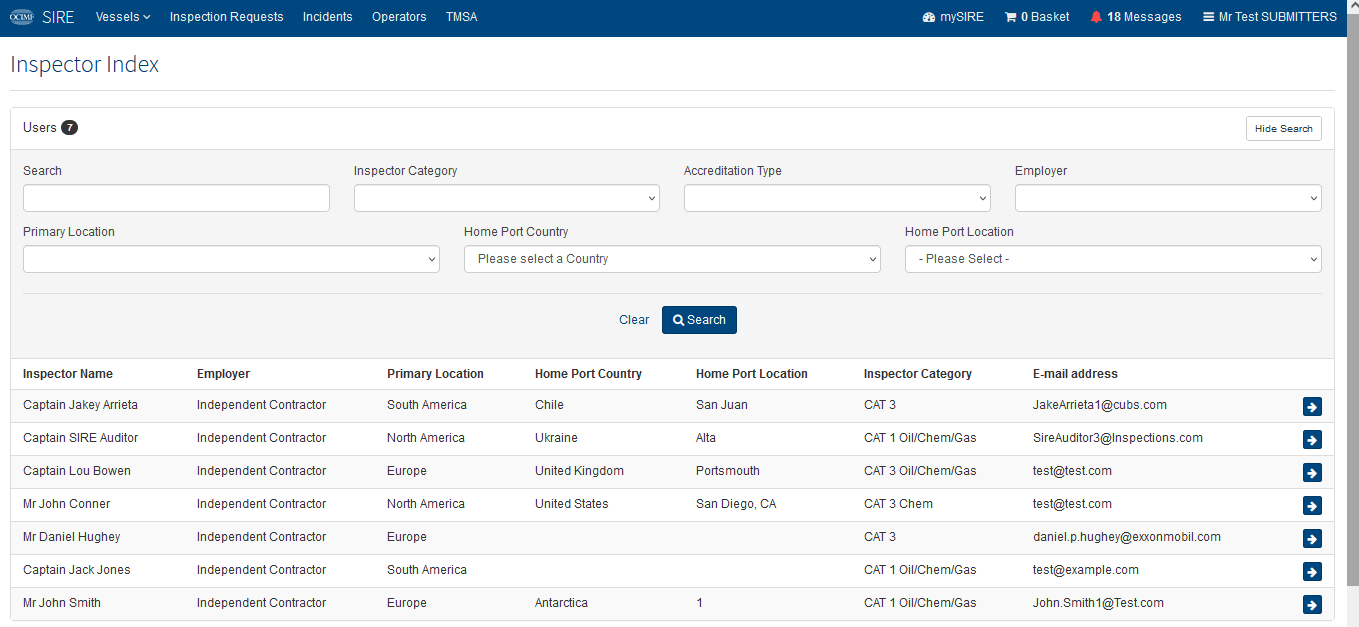 Here you can search for inspectors using several categories to widen or narrow your search as needed, these include:
Search - A general search box where you could enter an inspectors name to find out further location details
Inspector Category - Cat 1 or Cat 3
Accreditation Type - Such as Oil, Gas and Chemical
Employer - such as Oil company etc
Primary Location - Such as Africa, Europe and North America
Home Port Country - Search by individual country.
Home Port Location - select a port from the drop down list.
Once you have selected your required criteria, click on the search button. the results will then be displayed in the lower half of the search screen. You can then open individual search results to see further details of an inspector: