To register for a MTIS account you will need to complete an online registration form.
The usual process is as follows:
1. To start your registration process go to this page
When you reach this page please click on the button by "Register To View Terminal Information" to begin completing the registration form: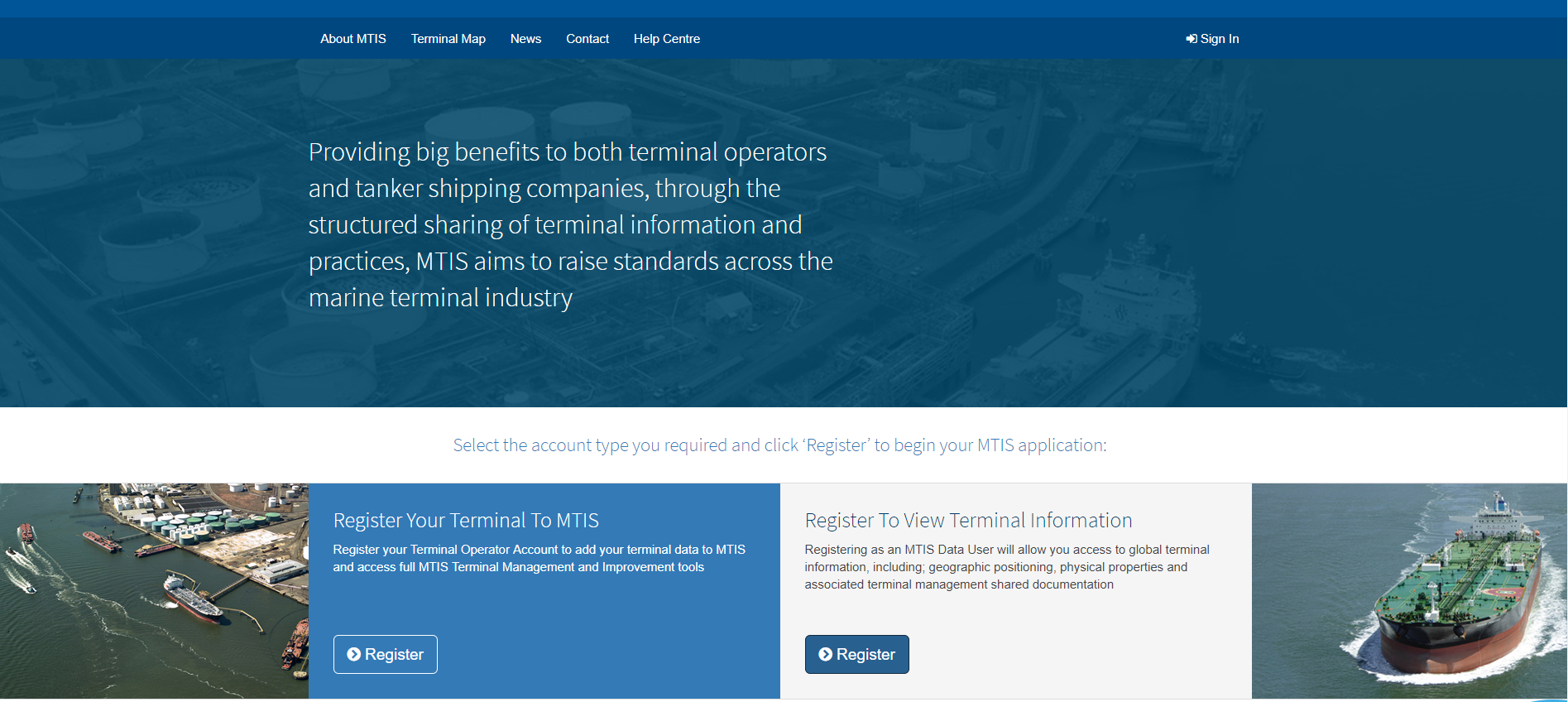 2. Complete the questions as required.
3. Once you have completed the registration please ensure that you complete the "SUBMIT" button on the final page. If this is not completed the registration will not proceed any further and will not be viewed by OCIMF staff until it is completed.
4. After submission the registration is reviewed by OCIMF, they may come back to you with specific questions if they require further information in support of your registration.
5. Finally, a decision is made and subject to acceptance you will then be issued with account credentials that will allow you to login to MTIS. An automated e-mail with details of the decision that has been made along with credentials is then sent to you.