SIRE users who are provided with administrator permissions have the ability to add and remove user accounts for their organisation. In order to access the user accounts, click on your username in the top right hand side of the screen in SIRE and click on "Manage users" from the menu: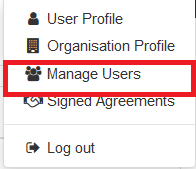 This will then take you to the list of user accounts:

To add a new user click on the "Add User" button in the top right hand side of the screen:

In the Add User screen you can complete the details of the user and set a login name and password: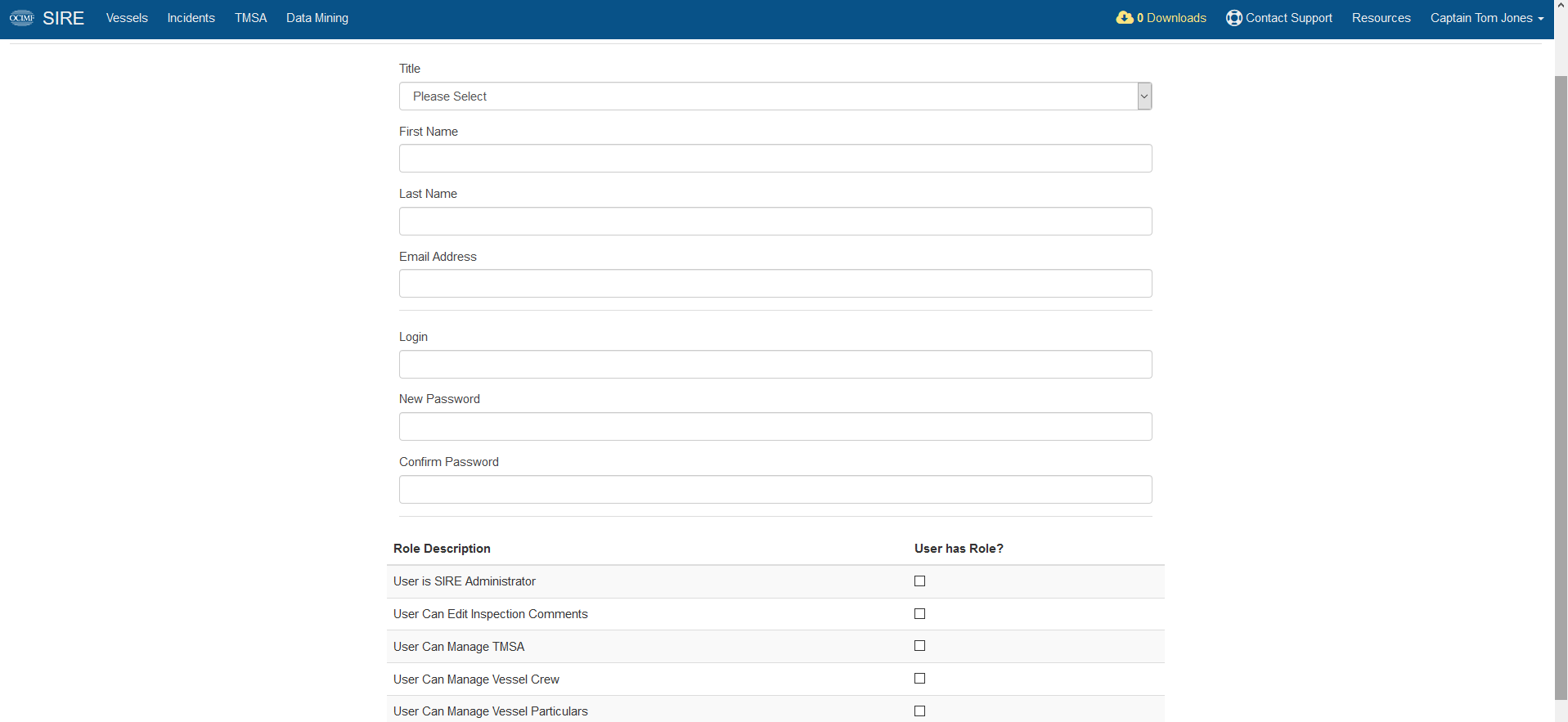 You can also set Roles for the user giving them permissions to carry out specific functions. Select the permissions that you deem relevant for the user.
If you wish to remove a user you can do this at the user list. Each user has a delete button like this:

Click on this button and you are taken to a confirmation screen:

Choose "Yes" in the confirm deletion field and finally click on the "Delete" button to complete the process.
IMPORTANT - When adding a user please ensure that the account created is for a single user only and is not shared with multiple staff members. Access to SIRE should always be via a named individual account for each user requiring access.