As an operator you maybe required to upload certificates to SIRE or OVID. Some certificates provided have encryption built into them if they are supplied as PDF files. This can cause issues when uploading as the document storage repository used by OCIMF is likely to reject them due to the encryption or some sort or read only protection that is sometimes added to prevent documents being altered..
Typically, you will see an error like this:
'' Unable to upload file.
The selected file is encrypted and cannot be uploaded, please select a file without encryption or copy protection applied.
All uploaded files are automatically protected for secure distribution.''
In order to upload the certificates successfully you will need to remove the encoded encryption in the certificate files.
First of all, open the affected pdf file in your web browser. In most browsers you can click on the file with the right hand mouse button and then click on the document and choose the "Print" option. You should then see a screen like this: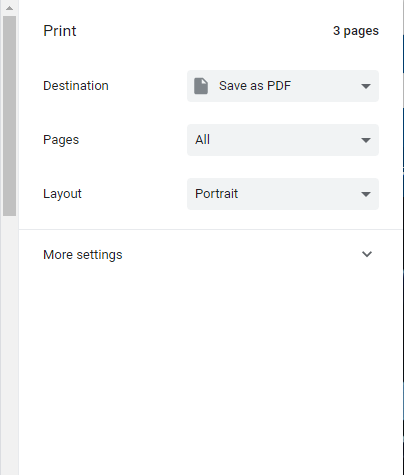 Ensure the destination is set to "Save as PDF" or "Microsoft Print To PDF", then click on the print button.
You will then be asked to save the file to a folder on your computer.
Another option is to open a PDF using Microsoft Word, then once open choose the "Save As" option and ensure that you select PDF as the file type, rename the file and save it to a new location:

Once you have completed this step using either method, you should be able to upload the file without any further issues.